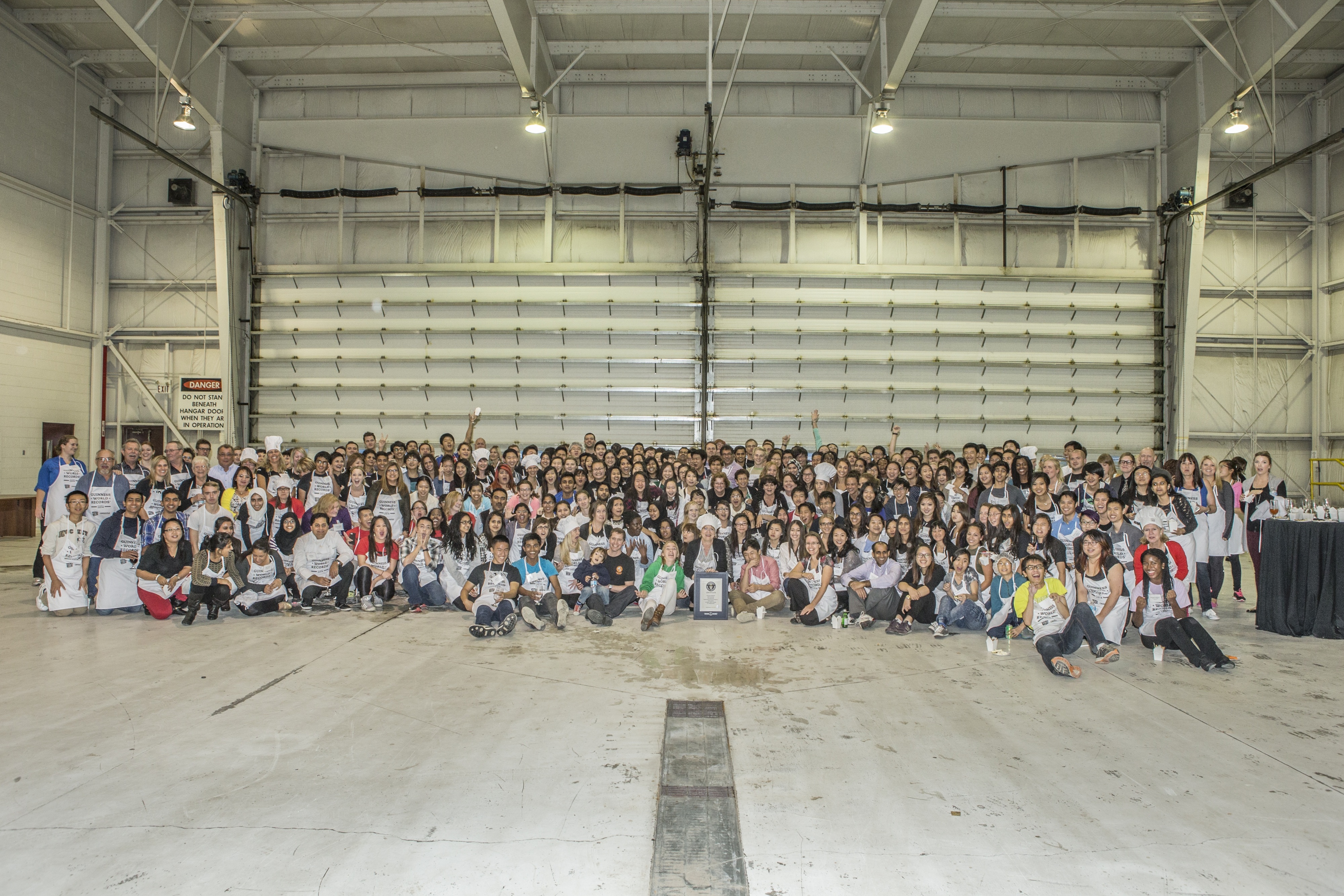 02 Oct

We broke the GUINNESS WORLD RECORD for sandwich making!

Youth Central and Cenovus Energy have achieved a GUINNESS WORLD RECORDS title for the number of sandwiches made in one hour as part of a joint effort to conquer hunger in Calgary.

More than 275 Youth Central and Cenovus Energy volunteers made 20,975 sandwiches in one hour yesterday. The sandwiches were then delivered to the Calgary Drop-In & Rehab Centre and the Calgary Alpha House Society. The event helped kick off Cenovus's annual employee giving campaign, Thanks and Giving, now in its fifth year, and was a project of Youth Central's Youth Volunteer Corps.

"Being involved in the GUINNESS WORLD RECORDS achievement to make over 20,000 sandwiches was very exciting," said Rebecca Yang, 17, a volunteer with Youth Central. "It shows youth like myself that when we work together, you're never too young to make a change in our world."

Not only will Calgary's homeless and hungry be provided with quick meals over the next month, but the event also brought the corporate and non-profit communities together to help shape Calgary's young people into philanthropists and leaders. The collaboration between Youth Central and Cenovus volunteers, along with the Community Kitchen Program of Calgary, will contribute to generating positive and meaningful change in our city.

"When you become a partner with Cenovus you get more than just our financial help; you also get a company that wants to be involved," said Vicki Reid, Cenovus, Director of Community Affairs. "We're very pleased to be part of an event that helps to make our community strong."

The title was previously held by the University of Southern California where participants made 17,341 sandwiches in one hour on March 28, 2014.