31 Mar

Youth Central's 5th Alumni Profile: Kaiz Alarakyia
Youth Central is proud to look back on its 25 years of giving youth in Calgary opportunities to volunteer and develop as leaders. To celebrate this milestone, we are profiling 25 of our alumni. One of our programs, Youth Are Awesome, is a blog of young writers who are helping to celebrate our anniversary by interviewing and profiling 25 of our alumni.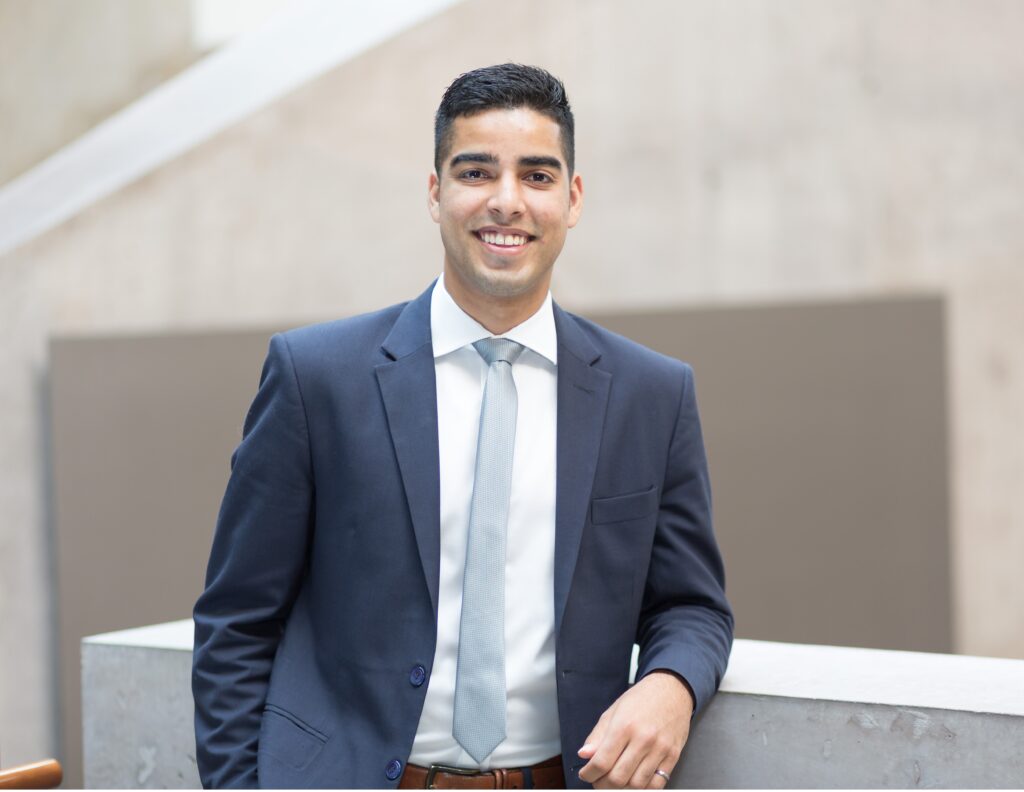 Youth Are Awesome junior editor, Kandace, had the opportunity to interview Kaiz Alarakyia. Kaiz volunteered with Youth Central from 2007 – 2010. He was a member of the Mayor's Youth Council (MYC), Youth Week, Youth Are Awesome, Calgary Youth Foundation, and Youth Volunteer Corps. Kaiz was heavily involved in Youth Central and the lessons he learned and his experiences are things he can still recount.
"My time with Youth Central was one of my most memorable experiences during high school. I originally got involved in MYC after hearing about it from a friend who recommended it, but I had no idea how important that decision would be for the rest of my life."
Through Kaiz's meaningful time with Youth Central, he says he was able to get funding to help solve youth homelessness, sponsor student initiatives, volunteer at countless community projects, and overall "contribute to making Calgary and Canada a better place for everyone."
Kaiz has now built a strong foundation through his work for a management consulting firm in Toronto, focused on large companies and corporations. Kaiz went to Western University for Engineering and Business, where he combined his passions with his desire to "make the world a better place." This is especially seen through his service on the board of an educational non-profit outside of his work.
"None of this would be possible without the teamwork, leadership, and communication skills I practiced every day at Youth Central, or without the obligation of giving back to the community that Youth Central instilled in me."
Grateful for his experience with  Youth Central, Kaiz was happy to offer two pieces of advice to current volunteers:
"Use the wide range of programs and opportunities at Youth Central to explore what your passions are. Whether you're interested in ethics, health, politics, or anything else, there is an opportunity at Youth Central to learn more and build experience in this area.

"2) Meet as many people as you can throughout your time at Youth Central. There are so many incredible people there and so little time to meet them! Make sure to add them on Facebook and stay in touch because soon enough, it will be time to move on. You will want to stay in touch with the other motivated, intelligent, and passionate people you have met who will accomplish incredible things in the world."
"I'm not sure where I will be in 5 or 10 years, but I do know that I will continue volunteering throughout my life. Youth Central has had an instrumental role in my life, and I will always be grateful for the opportunity to be part of such a wonderful organization."