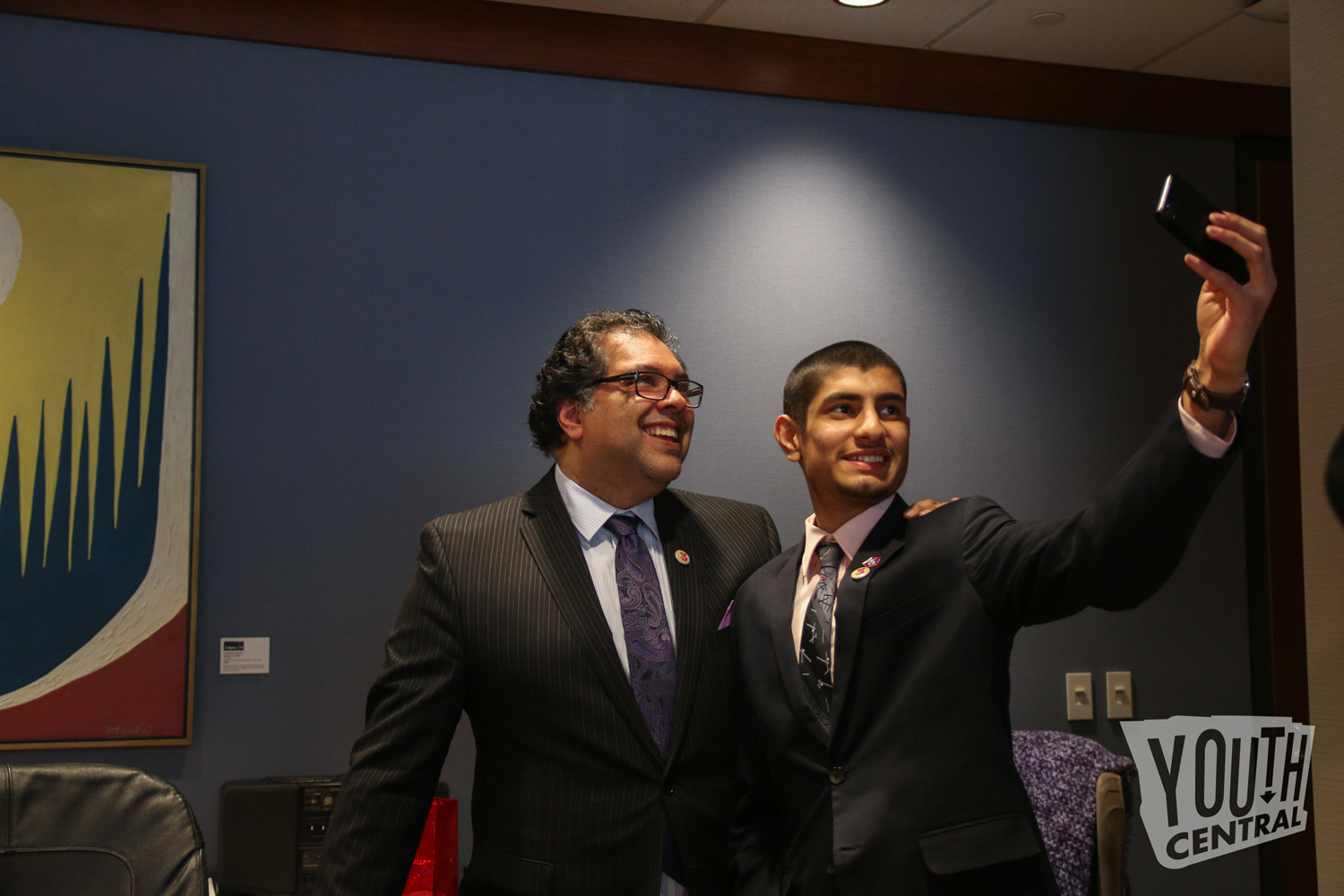 04 May

Mayor for a Day post
Haaziq Altaf is this year's winner of the Mayor for a Day contest, held by the Mayor's Youth Council (MYC) committee. This is the fifth year this contest has run. It is organized by Youth Central's MYC committee and supported by the Mayor's office. Our new Mayor for a Day, Haaziq, is a 16-year-old student at Crescent High School in Calgary. He impressed the MYC and Mayor Nenshi with his video submission that had relevant and timely suggestions for improving Calgary.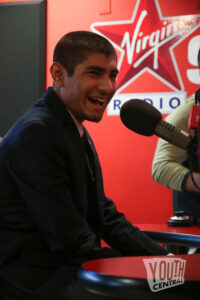 To start his day as Mayor of Calgary, Haaziq began with a radio interview with Virgin Radio where Mayor Nenshi phoned in and spoke with Haaziq. "Mayor Nenshi is a very open and easy to work with man, and I feel like that made me more comfortable and confident when I talked to him," Haaziq writes.

After the interview, Haaziq went to City Hall and met with Mayor Nenshi and City Manager Jeff Fielding. He then began to address his three improvements for Calgary by meeting with Troy McLeod who is the Roads Director for the city of Calgary to discuss snow removal strategies. Haaziq proposed investing in more machinery to help with huge downfalls of snow during the winter months. 

Haaziq then prepared for a media scrum which would be happening later that day. "We had media come in a room, and have microphones all over our faces and asked questions to me, and Mayor Nenshi. It was awesome because it was something I never experienced before, and got an inside look of what it's like."
 
He also met City of Calgary Issue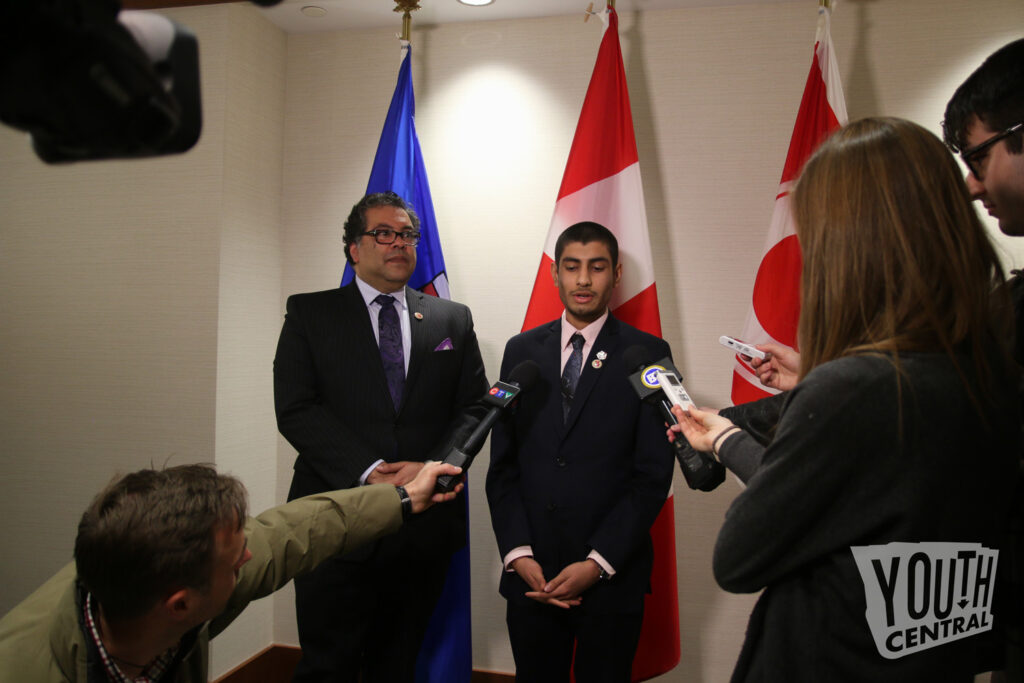 Strategist Alison Kent and Mayor's Office Senior Policy Advisor Andrew
McIntyre about the Fentanyl overdose issue. They talked about strategies to bring up the problem to citizens, and how to set up rehab centres or safety kits. Haaziq then had another meeting with Mayor's Office staff Guido Rodriguez on Impaired Driving suggestions. He talked to him about finding ways to make this dilemma come to an end, through an investment of MADD Canada and having taxis and Uber drivers present in pubs and bars at all times.
However, Haaziq's day was not totally full of meetings. He also welcomed a Grade 6 class that was visiting the Mayor's office. "City Hall School had Grade 6 students come in and visit the Mayor's office and ask questions to the Mayor. They even asked a few questions to me! Mayor Nenshi said they were lucky to have 2 mayors today!"
"It was definitely an experience I'll remember for a lifetime. What stuck out the most was just being able to be in the mayor's office and getting the opportunity to make change for the city of Calgary."

Haaziq was able to soak in the experience and learn from the dedicated staff at the mayor's office. "I saw the hard work and dedication the mayor puts in to get certain things approved, so I have a lot more respect for him now. I have also learned patience because I saw the process of a bylaw being formed, and how it cannot just happen. It has to go through a series of readings and my suggestions were just the first step. I have also learned the importance of teamwork. The Mayor's team was very collaborative and worked together to get things done, and if one wasn't working up to par, the whole group suffered. So I learned how teamwork is a key skill to get things done effectively."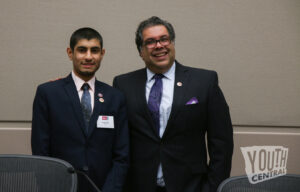 "It was an awesome day for me as a student to go out there and present myself to the mayor as someone who is taking initiative. And that's why these programs are so important, to encourage youth to go out there and be informed citizens and interact with the government.
"Some advice I would give to others is just be yourself, and present yourself confidently. A lot of times, students often back off or get scared because there in a new environment, and in a scenario that is very intimidating. But one thing to remember is that all these people are here for you, so If you just relax and take it one step at a time, it'll be a whole lot better and a more fun experience. One more thing is ASK A LOT OF QUESTIONS! You don't see these people every day, so take advantage of the opportunity and ask whatever comes to your mind about the city. Remember, no question is a silly question, even if it involves asking for a new arena!"
---