23 Jun

Volunteer this Summer with Youth Central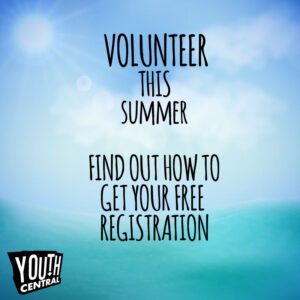 Youth Central has received funding to cover the registration fees for 50 Youth Central volunteers. This funder understands that community agencies need volunteers now more than ever due to the economy.  Help us make this summer impactful and help support as many agencies as we can, while earning a free registration!!
So here's the deal: if you volunteer 50 hours in July and August (which must include at least 3 shifts at the Help the City of Calgary Be a Little Greener), Youth Central will waive your $50 registration fee and it won't be payable again until September 2018. This is a one-time offer limited to the first 50 youth volunteers. 
Paid your registration fee since June 1st 2017? We'll reimburse your fee if you're able to meet the above requirements.  
Volunteer this summer at day camps with WinSport, Calgary Humane Society, and Between Friends or help out at special events like Stampede BBQs and breakfasts, or a huge project we're undertaking to roll out the City of Calgary's green cart program. If none of those interest you, we have projects all summer that work with senior citizens, serving meals to those less fortunate and helping out at Weaselhead Preservation Society to rid the park of invasive species.
So now what?
 
New Volunteers: Visit the Youth Central website, click the red button to register and within the application pledge that you'll meet the 50 hour requirement this summer. We'll still need your parental consent form before you can get started though.
Current Volunteers: Send an email to info@youthcentral.com and let us know you're taking the pledge to volunteer 50 hours this summer and your registration fee won't be payable again until September 2018. We'll add you to the list!