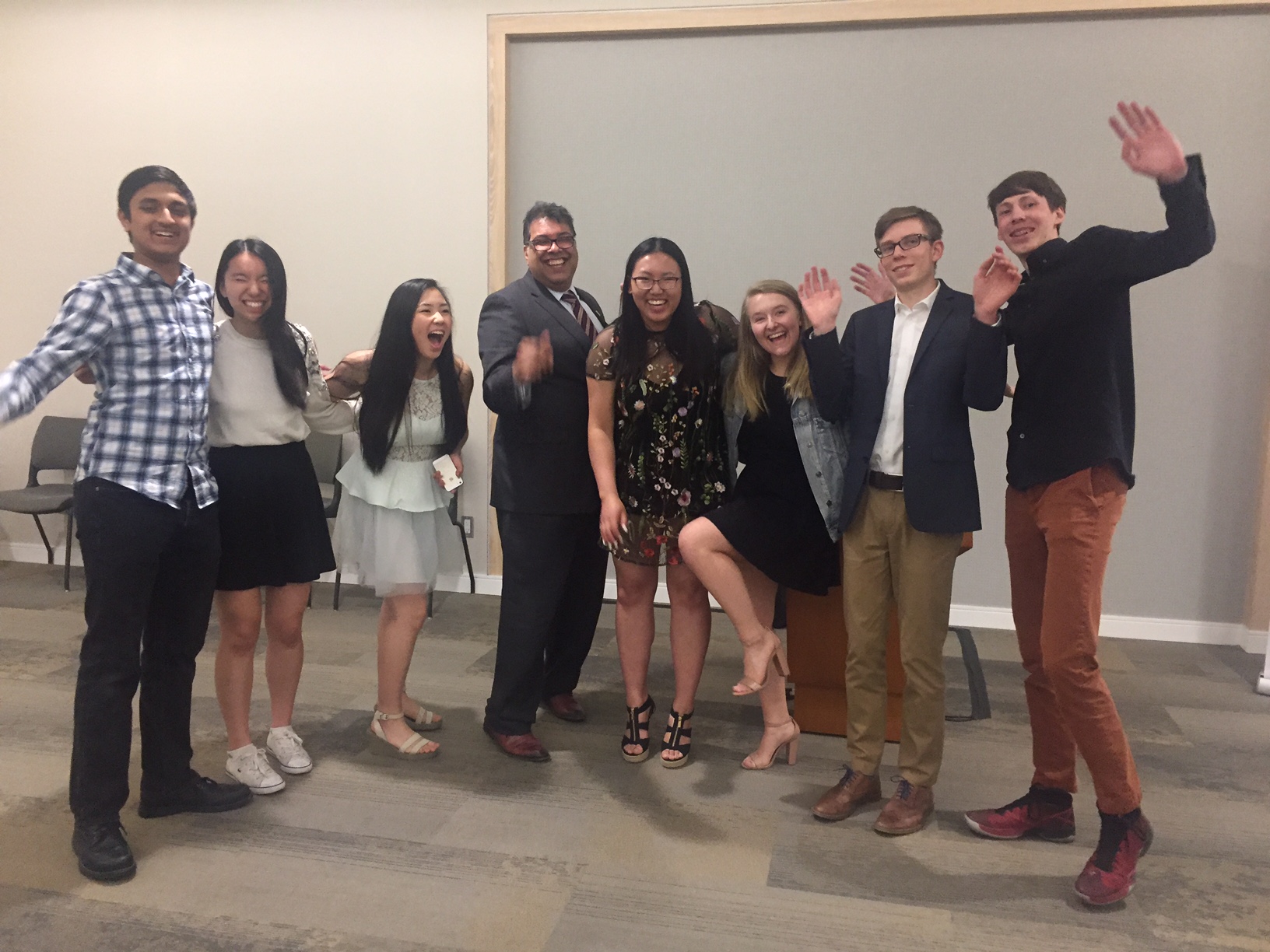 02 Aug

Join a Youth Central Committee

Our Youth Central steering committees are currently recruiting! Join one of our program's steering committees that interests you to gain leadership, communication and teamwork skills. Youth Central steering committees vary in commitment required, but can be anywhere from one hour per week to one hour every two weeks. The Calgary Youth Foundation and the Mayor's Youth Council deadline is September 11th. All other programs recruiting deadlines are September 25th. 

CALGARY YOUTH FOUNDATION: Deadline is September 11, 2017. Involving youth in a hands-on approach to philanthropy, the Calgary Youth Foundation provides youth with an opportunity to create positive change in their community. Each year Youth Foundation members promote the granting cycles, grant over $12,000 to youth driven projects and fundraise for their endowment fund.

MAYOR'S YOUTH COUNCIL: Deadline is September 11, 2017, and will require an additional application, which can be found here.

The Mayor's Youth Council of Calgary: 
• Provides a platform and resources for youth to have their voice heard and effect change in their community
• Aims to engage youth in their communities and represents youth in regards to issues that matter to them 
• Creates a city where the unique youth perspective contributes to creating a strong and sustainable community

TD YOUTH EARTH AMBASSADORS: The TD Youth Earth Ambassador (YEA) program is an opportunity for like-minded youth aged 12 – 18 to gather in a common space and come up with new ways to promote positive, environmental change within Calgary. Each year the YEA committee will propose and select projects that they feel are relevant, will raise awareness, and create a tangible impact. Deadline is September 25, 2017.

YOUTH ARE AWESOME: www.youthareawesome.com is a website maintained by youth for youth, dedicated to showcasing the great things youth are doing and the great things they can be doing in Calgary. Members of the committee blog bi-monthly on any topic of their choice. Deadline is September 25, 2017.

YOUTH OF DISTINCTION AWARDS: This annual city-wide awards program recognize deserving youth, 12-18 years of age, for the remarkable ways they choose to live and the impact they make to those around them. Members of the committee promote city wide nominations, select entertainment, plan the award ceremony, as well as choose the recipients of the awards. Deadline is September 25, 2017.

YOUTH VOLUNTEER CORPS STEERING COMMITTEE: Youth Volunteer Corps (YVC) is Youth Central's largest program started back in 1993. YVC provides meaningful team-based volunteer opportunities to young people between the ages of 12 to 18 in partnership with over 150 community agencies and events. YVC steering committee members are advocates for youth volunteerism, creating events and initiatives to promote volunteering. Deadline is September 25, 2017.