19 Aug

Youth Central 11th Alumni Profile: Annalise Klingbeil
Youth Central is celebrating its 25th anniversary! 
To mark this milestone Youth Central is profiling 25 of its alumni throughout the years. Youth Central's Youth Are Awesome (YAA) program is helping out by interviewing and profiling the alumni. This article is written by Talia Santarossa, one of YAA junior editors.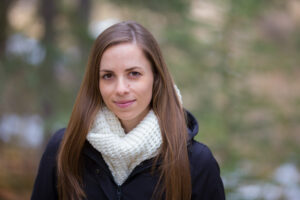 The next featured alumnus is Annalise Klingbeil. During her time at Youth Central from 2002-2006, Annalise was involved with the Mayor's Youth Council (MYC). She recalls applying to be part of MYC because she was interested in city affairs and community issues.
"It was a unique opportunity as a high school student, to get an insider glimpse into Calgary's inner workings."
Annalise recalls her experience with MYC as being a fascinating, interesting, and educational experience. It was a great way for her to meet other students from across the city and to be involved in the community. She credits her initial exposure to volunteering and community engagement as helping her appreciate the value of being an active member of the community. She now runs an urban affairs book club with her sister and recently started making a podcast series with two co-workers.
"[Youth Central] certainly sparked some interest that I now see taking shape in my career. […] I like doing things that bring people together, and that first glimpse at volunteering during junior high and high school probably planted that seed in me that it's fun and it's fulfilling to be involved within your community."

Since leaving Youth Central after her graduation in 2006, Annalise went on to SAIT Polytechnic and obtained a journalism diploma and a degree in communications from the University of Calgary. The connection between Annalise's involvement with MYC and her current career is particularly fascinating; she currently works in journalism, covering City Hall for the Calgary Herald and the Calgary Sun.
"It's kind of cool because the Mayor's Youth Council was this little teenage glimpse into the world that I now cover day in and day out at City Hall."
Annalise would like to offer one piece of wisdom to current Youth Central volunteers,
"Just enjoy the experience. Learn as much as you can, and meet new people. […] Hopefully, you get a bit more out of it than just something to put on your resumé."