29 Oct

Volunteer Alumni in Profile: Kaiz Alarakyia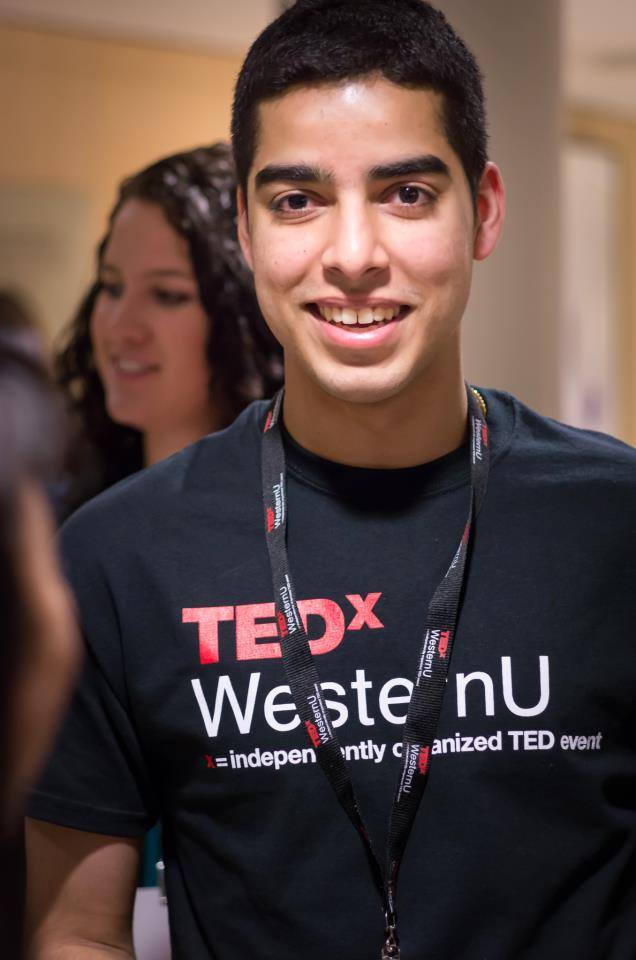 1. What was your involvement with Youth Central?
I was involved with Youth Central from 2007 to 2010 on many different committees. I served as the Co-Chair of the Mayor's Youth Council, as a member of the Calgary Youth Foundation, Youth Volunteer Corps Steering Committee, and Youth Are Awesome. I also worked as a summer intern in 2010, helping Youth Central transition from their old name, Child and Youth Friendly Calgary.

2. What did you learn from being a part of Youth Central?
My involvement with Youth Central has completely changed the way I view the world and have come to realize the potential I have to improve the quality of life of others just by giving of my time and commitment. It has given me opportunities to develop myself, including allowing me to voice my opinions to business leaders and politicians and giving me the experience of hands-on philanthropy. Youth Central has guided me in learning about the strength of teamwork through the Youth are Awesome and Youth Volunteer Corps Steering Committees. I have experienced the personal satisfaction that comes from bringing a smile to someone's face by volunteering with the Youth Volunteer Corps. These volunteering opportunities have been great life lessons and given me the tools and skills I need to achieve excellence in my own goals. All this has set me on a path leading towards making a difference in this world and inspiring others to do the same.

3. Favorite experience?
My favourite experience was my second year working with Mayor's Youth Council on the topic of youth homelessness. Our committee interviewed homeless youth and created a report that outlined the main problems in Calgary that related to youth homelessness, and had the opportunity to present that report to the current mayor. This was a fantastic opportunity to create positive change in our city and showed me that youth can truly make a difference.

4. What have you been up to since Youth Central?
I'm currently at Western University completing my final year in business and engineering. I've continued to stay involved as a volunteer through clubs like Smart Solutions, Challenge and Change, and the University Students' Council Grants Committee. I helped bring two TEDx events to Western (TEDxUWO in 2011 and TEDxWesternU in 2013).

5. Would you be willing to have youth from Youth Central who are interested in your field of study contact you if they had more questions about your school, your work, etc…?
As an alumni of Youth Central, I'm always happy to speak to current volunteers. Feel free to reach out to me at kalarakyia@gmail.com, if you have any questions about my career path thus far!

6. Future goals?
When I finish school, I plan to work for a company that will allow me to develop my analytical, teamwork, and leadership ability while continuing to find my passion. I hope to enter the education industry by joining or creating a startup company and help students learn more effectively in school. Eventually, I hope to lead a company focused on education.