05 Jun

Volunteer in Profile: Vivian Ly

Why did you begin volunteering with us?

A few years back I was searching online for volunteer opportunities in Calgary, and I stumbled upon Youth Central; this was one of the best things I had ever done. After my first project with seniors, I knew I was hooked.

What is your favourite part about it?

Through volunteering, I was able to meet so many new people. I used to be very shy and after realizing how friendly everyone was, I become more open. Now that I am comfortable with the exposure, I am able to welcome others with open arms, interact with people from every age group, and find my passions. Youth Central is different from other organizations in the sense that many types of projects are offered; youth are able to engage in various possibilities and unearth the countless hidden passions that they may have.

What do you get out of volunteering?

The happiness I get after helping others is what I earn out of volunteering. I have learned that although volunteering may not seem like it is making a big difference, others appreciate it, they love it, they hold onto it, and look forward to seeing you again; for others, these little fragments are the things that matter the most. Volunteering has taught me so much, and has allowed me to not take things for granted. I have learned to appreciate even the little things in life that are not always so big and full.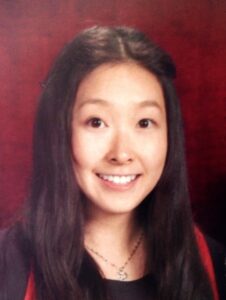 Do you have any specific goals when it comes to volunteering?

I would like encourage as many people as possible to volunteer as well.

What might you say to any peers thinking of getting involved?

Volunteering does not only allow you to help others, but it also allows you to develop yourself. Even if you are very sheltered and do not feel comfortable with people, volunteering will help you become more open and there will always be people there to support you in everything you do and want to do. No regrets will ever come out of volunteering with Youth Central. ?