15 Aug

Youth Central's 10th Alumni Profile: Jesselyn Friley
Youth Central is celebrating its 25th anniversary! 
To mark this milestone Youth Central is profiling 25 of its alumni throughout the years. Youth Central's Youth Are Awesome (YAA) program is helping out by interviewing and profiling the alumni. This article is written by Danielle Leong, one of YAA junior editors.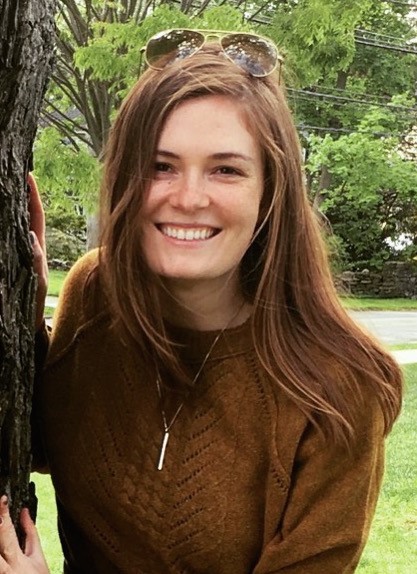 Jesselyn Friley volunteered for Youth Central from 2004-2007. She was a member of the Calgary Youth Foundation steering committee, Youth for the Future, and Youth Volunteer Corps (YVC). She was closely involved with Youth Central, and she found her future path through her dedication to volunteering. Although her time with Youth Central ended in 2007, she still loves to volunteer and encourages all of us to do so, as well.
"Never stop volunteering! Even when you're working or in school, you can always find a way to contribute. And, the people you meet along the way can be just as important as what you do together."
Jesselyn first began volunteering with YVC and committed to volunteer at one project per week, which is a huge contribution. She learned a lot from her volunteer experience from discovering various organizations in Calgary and making friends out of the other frequent volunteers. Jesselyn eventually realized she had a passion for volunteering.
Jesselyn joined the Youth for the Future steering committee and the CYF steering committee.
"Soon I was spending multiple nights a week at CYFC (Child and Youth Friendly Calgary, now known as Youth Central) and I couldn't have been happier."
Volunteering and knowing you are making a difference tends to make a person happy, and Jesselyn affirms this.  Her favourite memories include meeting with fellow youth volunteers from the Siksika nation and speaking at a meeting of the Community Foundations of Canada.
After graduating high school, she was accepted to Stanford University in California, and then to Yale Law School in Connecticut.  When she was in college, Jesselyn volunteered for tutoring programs and tax clinics, served on various university committees, and helped to plan charity events. 
"In college, I immediately signed up for activities that reminded me of CYFC." says Jesselyn.
She has remained quite involved in her hometown of Calgary, working during the summer for Calgary Economic Development and past Alderman Joe Ceci at City Hall. Jesselyn strives to have at least one regular volunteering activity in her life. She especially enjoys offering legal services to those who can't afford to hire a lawyer. 
Currently, Jesselyn is preparing to move to San Francisco. She looks forward to getting involved in a new community and setting up a pro-bono practice.
"Volunteering will always be a part of my life," says Jesselyn. "And I'm grateful to CYFC for making me feel like my contributions mattered at a young age."