31 Jul

July 2018 Volunteer Honour Roll
What is the Honour Roll? 
The Youth Central Team Leaders (TLs) had the opportunity to work with amazing volunteers in July and we would like to recognize two volunteers for their outstanding contributions! This month, we would like to recognize Iliana Cutten, Atharva Kulkarni, Rohan Saxena and Rachael Peng as our Volunteer of the Month!  
---


Iliana Cutten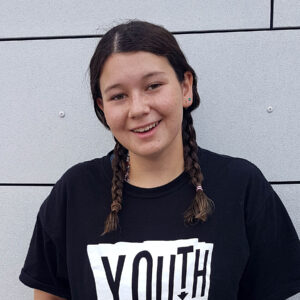 "Illiana has been an exceptional volunteer at Between Friends, being recognized by their camp counselors for her natural ability to work with children with disabilities. Despite being placed into a challenging group, Illiana embraced her position with a smile and was fully engaged in making the day at camp a memorable experience for kids. She asked questions and tried to learn what was best for each child she was working with, taking the time to understand their individual needs. It was inspiring to see her interaction with the kids, and a true pleasure to have her on the project!" – Tanis, Team Leader

"Iliana never fails to impress! She comes to camp with a positive attitude and is always excited for the day. I know she has made amazing bonds with the campers she has worked with. She handles any difficult situation maturely, and is there to help the kids enjoy and thrive in all the fun moments! She is always engaged and insightful during team reflections and really contributes to the conversation and team learning. The agency always comments on how amazing she is at camp, and repeatedly say they wish they always had her around. Iliana congratulations, this is well deserved! I am so happy to have the opportunity to work with you and the kids are so lucky to have you around at camp!" – Madison, Team Leader


Atharva Kulkarni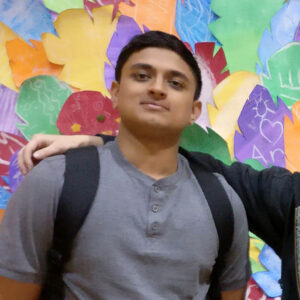 "For a whole week of Salvation Army this year, Atharva remained with the hardest age group of the camp. He was very patient and calm even through all the crazy screaming, fighting, and crying. With a strong sense of responsibility, he was more keen on keeping track of the kids than any other volunteer. Additionally, I really like how he got the kids attention with his debate voice talking about more abstract concepts like existentialism in relation to abstract art." – Lisa, Team Leader











Rohan Saxena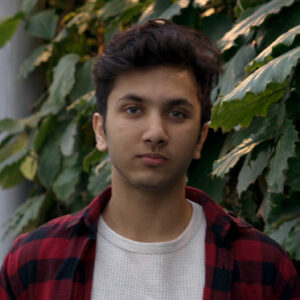 "Rohan is a hardworking and positive individual regardless of what project he is on or task he has been assigned – he never complains but rather affirms that he is able to manage the task at hand, making my job so much easier. His approach to engaging children and the general public on projects is admirable and I never have doubts about his performance when assigning him to different positions. Thank you, Rohan, for being a kind, enthusiastic and humble volunteer, keep up the great work!" – Anthonia, Team Leader

"Rohan seems very quiet at first but when he is assigned a task, his effort and performance are always great. No matter how tough certain kids are being at a summer camp, his engagement and enthusiasm always show as he shows great patience with interacting with children." – Ryan, Team Leader







Rachael Peng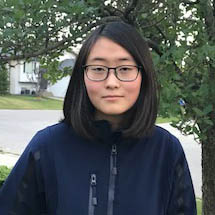 "Rachael is super sweet and tries her best to help regardless of situations. During our time together in the cSpace Market, she does incredibly well with trying to go above and beyond with a task and always staying positive through it. And, she does this whether she is comfortable or not. Her wonderful attitude as a volunteer makes her a darling to work with." – Lisa, Team Leader

"I had the pleasure of working with Rachael at two projects this month. She always arrives with a warm smile, ready to volunteer and do her best. What sets Rachael apart is her desire to develop new skills on projects as she has been putting noticeable effort into pushing beyond her comfort zone to grow, especially when it comes to speaking to new people. She embraces the challenge with open arms and it is wonderful to see how she has evolved in her abilities to talk to strangers and create memorable experiences for the people she works with on projects. It is inspiring to see the way she approaches volunteering with an open mind, ready to learn and have fun!" – Tanis, Team Leader