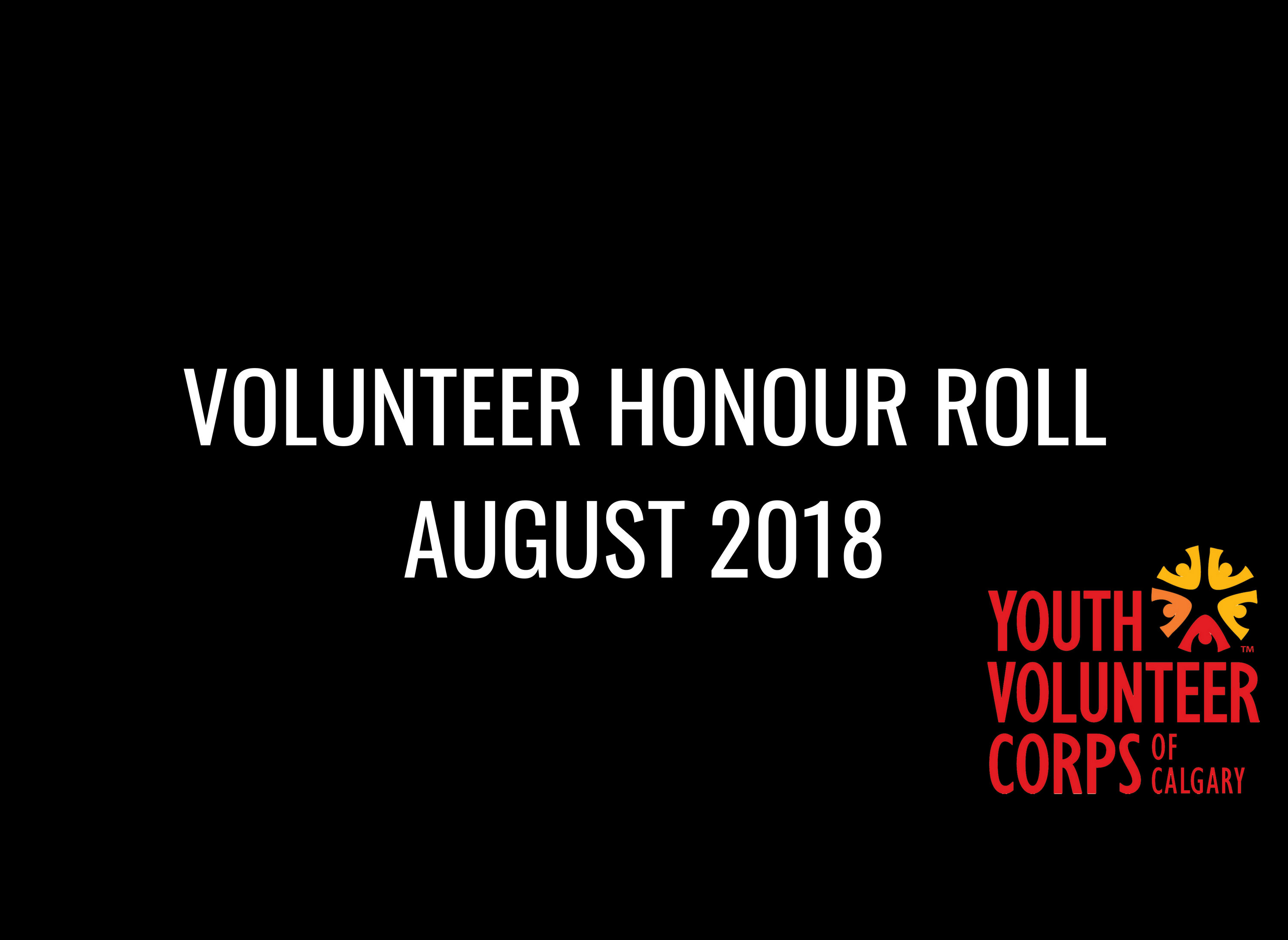 23 Aug

August 2018 Volunteer Honour Roll
What is the Honour Roll? 
The Youth Central Team Leaders (TLs) had the opportunity to work with amazing volunteers in July and we would like to recognize two volunteers for their outstanding contributions! This month, we would like to recognize Anwar Subhani, Ife Apantaku, Jenny Wu, Shaira Mae Oidi and Jasmine Zhao as our Volunteers of the Month!  
---
Anwar Subhani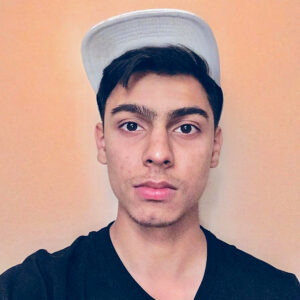 "In his short time volunteering, Anwar's exemplary conduct and his pleasant attitude during projects are just a few reasons he stands out amongst his peers. He worked very well with the young children at Winsport Summer Camps, providing support to his Senior Instructor and encouraging campers to try new activities. Anwar always brings a positive outlook to each task and is calm even when faced with adversity – keep being a superstar!" – Anthonia





















"Anwar hasn't been a volunteer for a long time but his enthusiasm and his attitude to volunteering is comparative to nothing. Anwar is super welcoming to other volunteers and campers alike. He always keeps a relaxed vibe and he is always responsible. At Winsport summer camps, Anwar's growth with working with children was visible throughout the week and it was super impressive to see how quickly he was able to be comfortable with the campers, senior instructors as well as his peers. Good job Anwar, keep being awesome!" – Sree







Ife Apantaku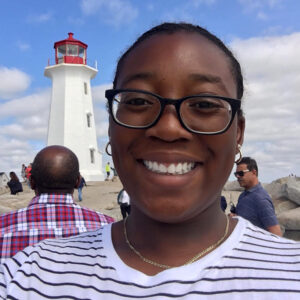 "Ife has made a remarkable difference at Between Friends Camp Bonaventure this month as she's brought her bright smile and fun attitude to several groups of children with disabilities. It has been a true pleasure watching Ife develop her skills throughout the summer, as each week she has shown growth in her ability to communicate with the kids and come up with creative ways to solve problems that arise at camp. In the short time that she's been with Youth Central, she's been able to also connect to other volunteers, helping me to create a community amongst the volunteers who have helped at Between Friends this summer. Keep being amazing Ife!" – Tanis



















"Ife has been a pleasure to work with Ife over the course of the summer at Between Friends! It has been amazing to watch her flourish as a volunteer at camp. Ife, you've made a positive impact at camp for the campers. You've left a positive impression on fellow volunteers and staff (everyone always has great feedback)! The connections yo've made and the way you interact with campers is admirable. Thank you for your hard work and dedication to this camp this summer!" – Madison





Jenny Wu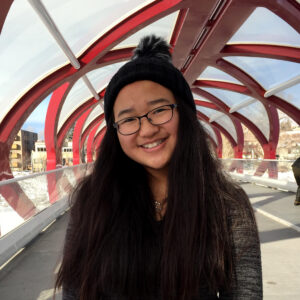 "Since the first time I met Jenny at my Baby and Tot Show project, I was impressed with how hard-working and enthusiastic she was. For example, she took on the tiring job of constantly restocking the table with bags so that the volunteers could hand it to the guests. Even after I had dismissed the volunteers since the shift was done, and I remained to run the Youth Central booth, I came back a few minutes later to see her still restocking the table even though all the other volunteers had left already. According to her, she felt bad, but I thanked her for all her work that day and said she was definitely free to go home. At a more recent project, Jenny demonstrated to me again how committed of a volunteer she is. She came to Taste of Calgary because her other project ended early because of the rain and low turnout. She asked if she could join my project since her other project ended early and I decided to let her join. Technically, this was her 3rd project in the same day. Jenny stands out as a reliable, upbeat and friendly volunteer for any project." – Richard





















 "I've had Jenny for a couple projects. Jenny's the type of volunteer who's always present. She's super welcoming to other volunteers and is quick to make friends with them. Jenny has a positive attitude to volunteering and is always enthusiastic about her tasks. I'm always happy to see her on my projects because I know she will take her tasks seriously and perform them with the most sincerity. Stay awesome Jenny!" – Sree





















"I only had the opportunity to briefly work with Jenny over this past weekend during a volunteer shift change. In that short period of time, Jenny demonstrated her positive demeanor and enthusiasm to help with projects. Right away she made a positive impression on me! I hope to work with you more this coming school year! Congratulations!" – Madison





















"Jenny brings her bright smile and positivity to projects and it's absolutely infectious to everyone around her! She's dedicated and enthusiastic about all of her volunteer tasks, managing to have fun regardless of if she is working with kids or simply doing green team activities. As a new team lead, I've personally felt the warm welcome that Jenny gives to those new to Youth Central and I'm so thankful for the ways in which she helps to create community amongst all of our volunteers on projects. Jenny, you're amazing and so deserve this honour! Way to go!" – Tanis







Shaira Mae Oidi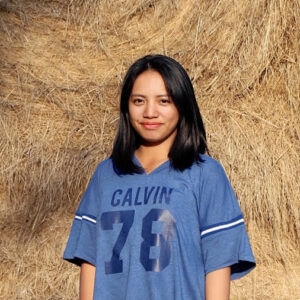 "Passionate and joyful. I'm always impressed with her positive attitude and patience she has with the campers she works with; she always provides the kids with a positive environment which truly brightens up their days. She has also proven to be a strong leader, she is always willing to help fellow volunteers and even team leaders. It's been a pleasure working with her and I wish her luck in University." – Ryan

















"When Shaira's name was first mentioned as a nominee for honour roll, all the team leaders were shocked she hadn't been nominated already! This goes to show her consistent leadership, positive attitude, and friendly and outgoing nature during projects. Although I've had Shaira for multiple projects in the past, her work at Salvation Army Summer Camps really impressed me. Shaira went above and beyond her role through stepping up as a leader at camp. I was constantly impressed by her ability to entertain and connect with her campers and to lead them through activities. Shaira, you were such a positive role model to these kids at camp! I cannot thank you enough for your hard work and dedication at camp and at Youth Central volunteer projects. This is so well deserved! I am sad to see you go, but wish you the best of luck in your future endeavors!" – Madison

















"Shaira is an amazing volunteer. I have known her for the past few years and seen her grow and her personality blossom. Shaira has a gentle personality, at first she was timid, however, today she has taken her persona to mentor our newer volunteers. Shaira is graduating the YVC program this summer. I'm so happy and proud of your upcoming life changes. Shaira you'll do awesome wherever you go! All the best!" – Bhu









"Shaira is one of those volunteers who doesn't need a second introduction. Her commitment and her positive attitude is beyond words. Shaira brings forth a sense of welcoming at volunteer projects that I've never needed to ask her to do something twice, or had to have any kind of talk with her because she messed up (she never does!). I can leave Shaira to a task and ensure that she would go above and beyond of what is asked of her. I've had Shaira for multiple projects, and although she used to be quiet in the beginning, she's shown incredible growth in interacting more. I was able to have a wonderful relationship with her that I cherish because of her commitment to volunteering. Shaira is able to step up and assume any responsibilities asked of her, and sometimes even doing tasks that she's not in charge of. I'm always impressed by how mature she is at projects and how she tries to make everyone comfortable. Although it is a little sad to see her go from youth Central, I hope she uses her amazing qualities to everyday life and her accomplishments and is proud of them because she's proved time and time again how awesome she is! I wish her nothing but the best and I hope she receives the best as well! You deserve it!" – Sree
Jasmine Zhao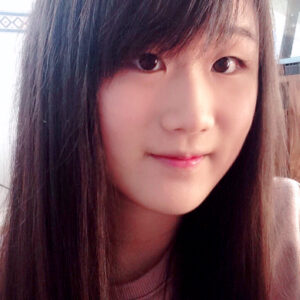 "Jasmine is a prime example of how actions speak louder than words. You will not often hear her during projects, however, I'll never doubt her excellent work ethic and passion she has with her tasks, whether it's painting in the hot sun or interacting with kids. Her calming presence always makes a project more enjoyable. It's always a pleasure working with her." – Ryan





















"Jasmine comes to volunteer projects with a positive attitude and desire to help out. She's shown creativity, silent leadership, and passion in projects. After just one day at Salvation camp, Jasmine already formed great bonds with her camp group. I had the opportunity to watch her step up to, and thrive, in a leadership role at camp. Congratulations Jasmine! I hope to work with you again soon!" – Madison