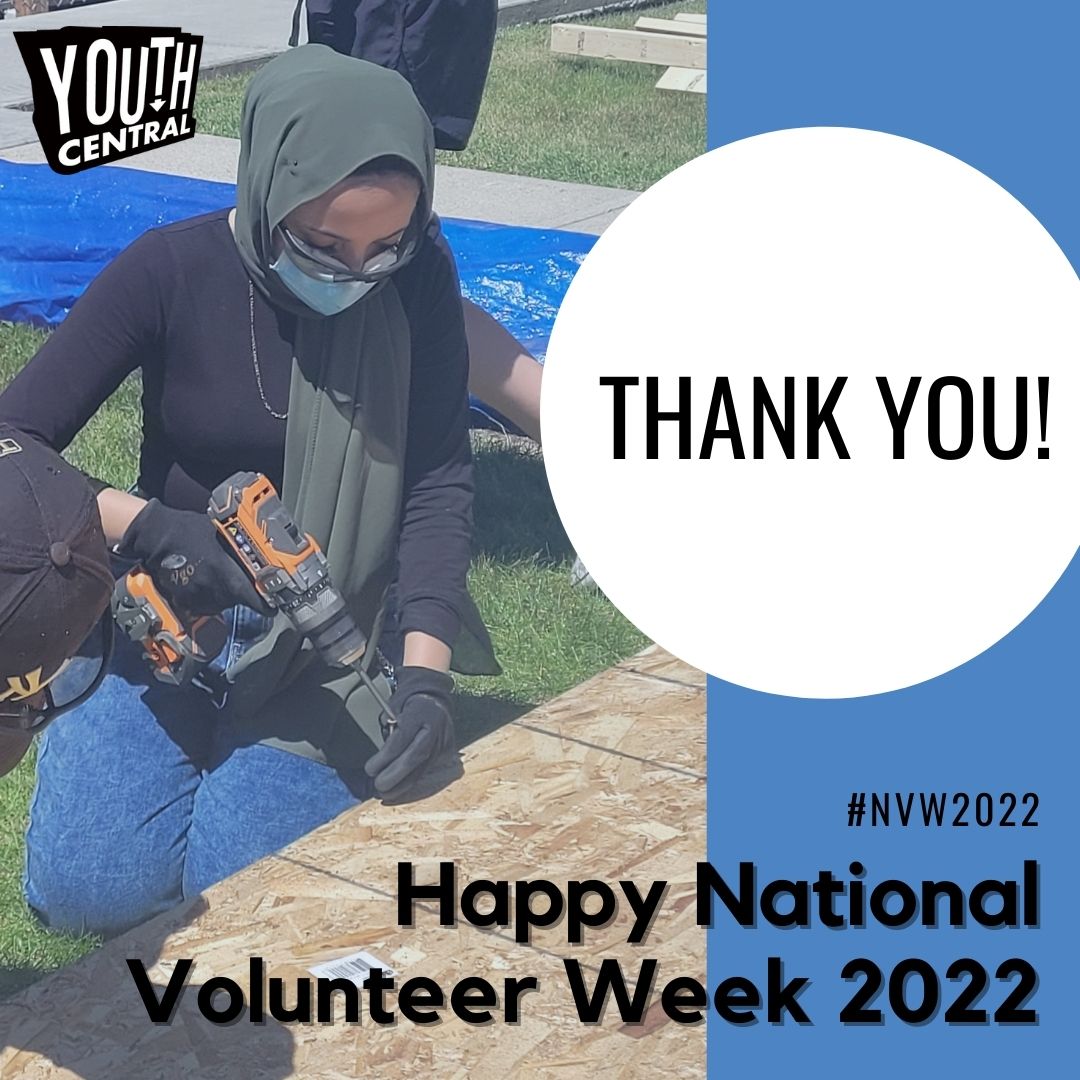 25 Apr

Youth Central celebrates National Volunteer Week

Youth Central engages 1,400 youth, ages 12-18, annually through volunteer based programming. We provide a welcoming and safe environment that is driven by youth. Our mission is to empower youth to find and build their communities. 

National Volunteer Week is about celebrating Canada's volunteers. In 2022, it is about how volunteering is empathy in action. National Volunteer Week feels special this year because it marks 30 years that Youth Central has been leading the youth volunteer movement in Calgary. Since 1992, we have engaged over 40,000 youth, who have collectively volunteered over 700,000 hours to build their community. We want to share a project that our enthusiastic volunteers were busy with this past year. 


A great example of empathy in action is our Free. Period. Project., in partnership with the City of Calgary and the Calgary Public Library. Youth
volunteers from our Mayor's Youth Council came together to discuss a disparity in our community in access to hygiene products. Through our Mayor's Youth Council program they were able to amplify their voices and reach city hall. With this pilot free pads and tampons are available in select City and Library facilities. The Free. Period. Project. went so well that it will be expanding into additional Calgary libraries. This is one example of how a few empathetic youth came together, found strength in that connection, and then ultimately used their voices to build a stronger community.  


With 30 years of experience, we know that youth who volunteer with Youth Central connect with others, gain confidence, skills and empathy, and build a greater understanding of the needs of their community, and therefore become empowered citizens. 
During National Volunteer Week we want to spread awareness about the value of youth volunteers and to invite Calgary to connect with Youth Central today!